The Dominatrix Seven Realm Arts™ Certificate Course
 Taught by author of 'The History & Arts of the Dominatrix' book, Anne O Nomis; the course is an 8 week certificate course - covering the foundational knowledge of the Dominatrix's history, arts, psychologies and practices.
It is suitable for beginners, as well as for lifestyle Mistresses who already have some knowledge, and for workers and aspiring Mistresses.
In the past, Anne's students have come from a wide range of diverse backgrounds, from doctors, burlesque artists, scientists, rock stars, office workers, psychologists, sex workers, performing artists, kindergarten teachers, and everything else and in-between. The course welcomes people of all genders and sexualities, and from different countries from all around the world.
ABOUT ANNE O NOMIS
Anne O Nomis is the author of the world-renowned book 'The History & Arts of the Dominatrix'. Her book has been positively reviewed by DDI Magazine, Massad Magazine, Leatherati, Slutist, Library Journal Review, and Dominatrices themselves. It is used as the training curriculum at dungeons and Mistress training courses worldwide.
She holds a Masters degree in Comparative Art and Archaeology from UCL (University College London) which is rated in the top 10 universities Internationally. She undertook her apprenticeship training at the former Dominas Realm in Melbourne Australia in 2009, learning under more than a dozen Dominatrices, before going on to undertake further learning under top professionals in Europe, UK and USA over the course of over a decade. She wrote her book in 2013, and has been teaching Dominance since 2015.
Anne has taught at major BDSM events including Oz Kink Fest, DomCon NOLA; given private talks at the Freud Museum, been a speaker at CARAS C2C in Los Angeles 2022, keynote speaker at Postgraduate Society of Aesthetics at Kent University 2023. She is founder and teacher of Villa Domme, held annually in a villa in Tuscany and castle in Portugal. https://www.villadomme.com
She is the youngest committee member of the (International) Leather Hall of Fame Selection Committee at 43 years old. She is the expert and historian on Dominance studies on "Sex: A Bonkers History" with UK celebrity Amanda Holden on Sky History channel. 
ABOUT THE SEVEN REALM ARTS™ CERTIFICATE COURSE
Anne O Nomis has been teaching the Dominatrix Seven Realm Arts™ certificate course since 2015, for now 8 years, with students attending locally in Melbourne Australia and as her reputation grew - with students flying in from all over Australia, and Internationally to attend her course. Only during Covid-19 did she for the first time film the Seven Realm Arts classes - employing a professional videographer and editor, which now have enabled an International Dominatrix Seven Realm Arts™ certificate course to be run.
Her courses receive an average 4.8 out of 5 star reviews, and she is well-regarded around the world for her Dominatrix teaching. Over 400 students Internationally have studied with her, many by word-of-mouth recommendation from graduates and Dominatrices themselves.
A little sneak preview of the course is here: https://www.youtube.com/watch?v=e2rde2N-_tg
COURSE CURRICULUM
The Seven Realm Arts™ course is recommended to be taken over an 8 week period, to fully absorb the lessons and have opportunity to take in further readings, materials and homework.
It is structured by the Seven Realm Arts™ which make up the craft art practices of the Dominatrix.
Each week, you watch the class from the comfort of your own home, wherever you are in the world, as if you were sitting in Anne O Nomis's private teaching salon in Melbourne Australia.
The classes are informed by Anne's deep knowledge of the topics covered, spanning ancient history, ritual, secretive knowledge, craft practices of professional Dominatrices across cultures from Australia, Europe / UK and USA. By the end of the course, you will have gained a comprehensive foundation of all the Dominatrix's key practice areas taught as Arts, and developed core competencies, knowledge and insight into psychologies, and will graduate with the Dominatrix Seven Realm Arts™ certificate.
To prepare you for your journey, the 8 weeks of the course are structured as follows:
Introduction & Framework
Prerequisite talk on Anne's own journey for the history and arts of the Dominatrix - 2 hours, 21 mins
Covering Inanna's people, philosophy of large heart and open mind, ascertaining interests, methods of questionnaires, questions, sex map, interest cross-over, medical conditions affecting play, mitigating risks, models of consent, what to do when things go wrong.
Watch video class for Introductory & Framework for the Dominatrix Seven Realm Arts course - 1 hour, 53 minutes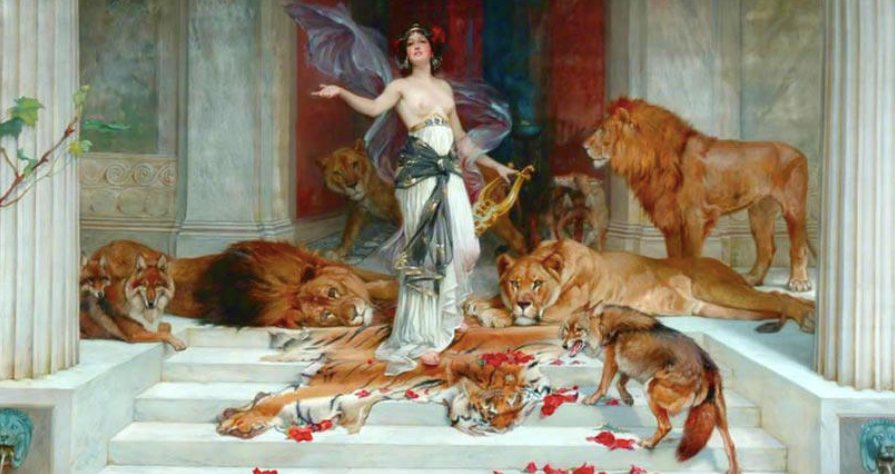 Realm Art I - The Art of the Sublime & Powerful Woman
SSC v RACK, Covering archetypes, role models of female sexual power, stepping into power, body language and energetics of power, title command, claiming your rightful throne and position above them, etc.
Watch video class - 1 hour, 41 mins
Homework: exercises on your own archetypes of female sexual power. Complete practice use of BDSM questionnaire or human sex map for knowledge.
Realm Art II - The Art of lowering the man - or person - to submission
Covering different psychologies of men who enjoy to submit or BDSM activities - including submissives, slaves, masochists, fetishists, kinksters, etc. What makes them tick and from where they take their pleasure. Physical lower and status lower a male (or person) in relation to you in the power dynamic play, combined with proximity privilege.
Watch video class - 2 hours, 20 mins
Homework: Optional is recommended materials providing enhanced insight into psychologies.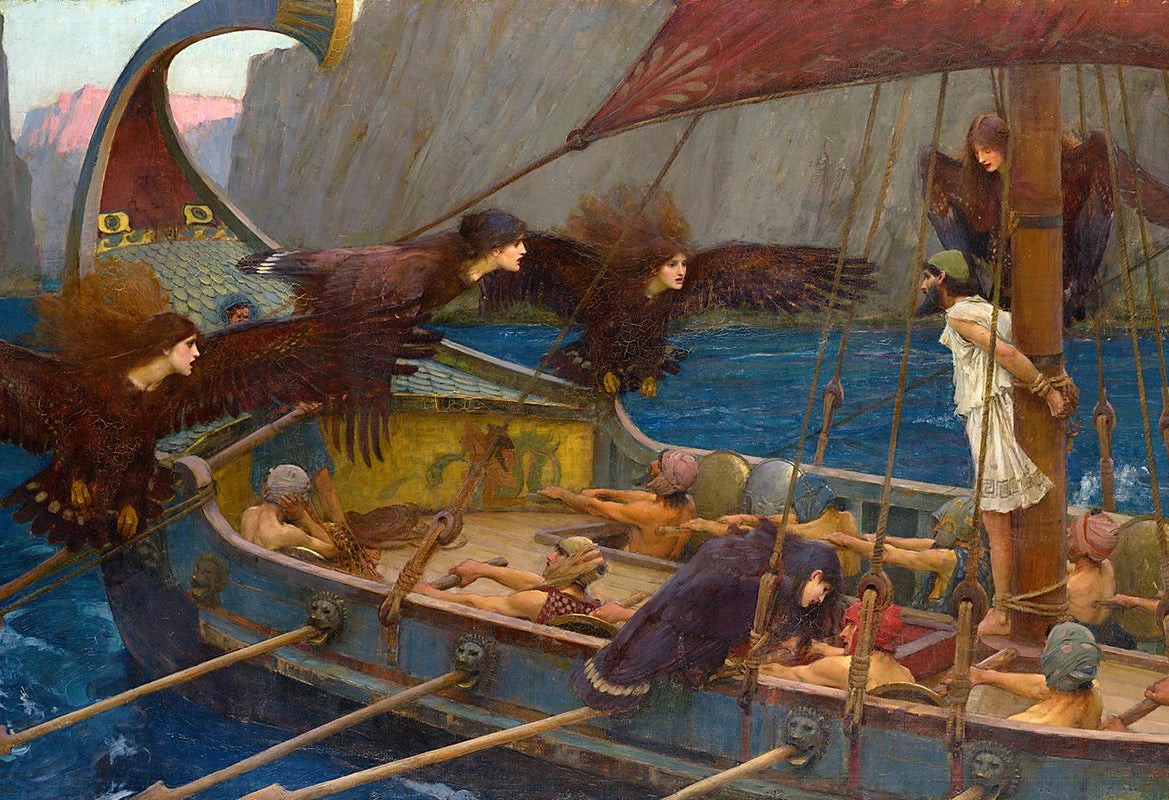 Realm Art III - The Art of bondage, entrapment & enclosure
Covering different forms of bondage, why someone may find it paradoxically free-ing to be put into bondage and thus escape their everyday role, and covering bondage equipment and basic bondage wrist ties, decorative slave body harnesses, and cock-and-ball ties.
Watch video class - 1 hour, 31 mins
Homework: Optional - to practice ties on subject or if unavailable improvise with chair, soft toy, etc.
Realm Art IV - The Art of training, discipline and punishment
Covering discipline, forms of corporal punishment and how to safely use impact equipment, warm-up spanking, use of paddles, straps and strops, canes, etc. A brief run-down on cleaning and sterilizing techniques and information for different types of equipment, etc.
Watch video class (1 hour, 45 mins + additional 14 mins to watch the bonus video on Cleaning & Sterilizing Equipment (1 hour, 59 mins in total to watch both)
Homework: To practice if possible on a subject (or self), private play or at fetish event, with negotiation, consent, good technique, check-in 1-10 pain scale, use of safe words, and aftercare.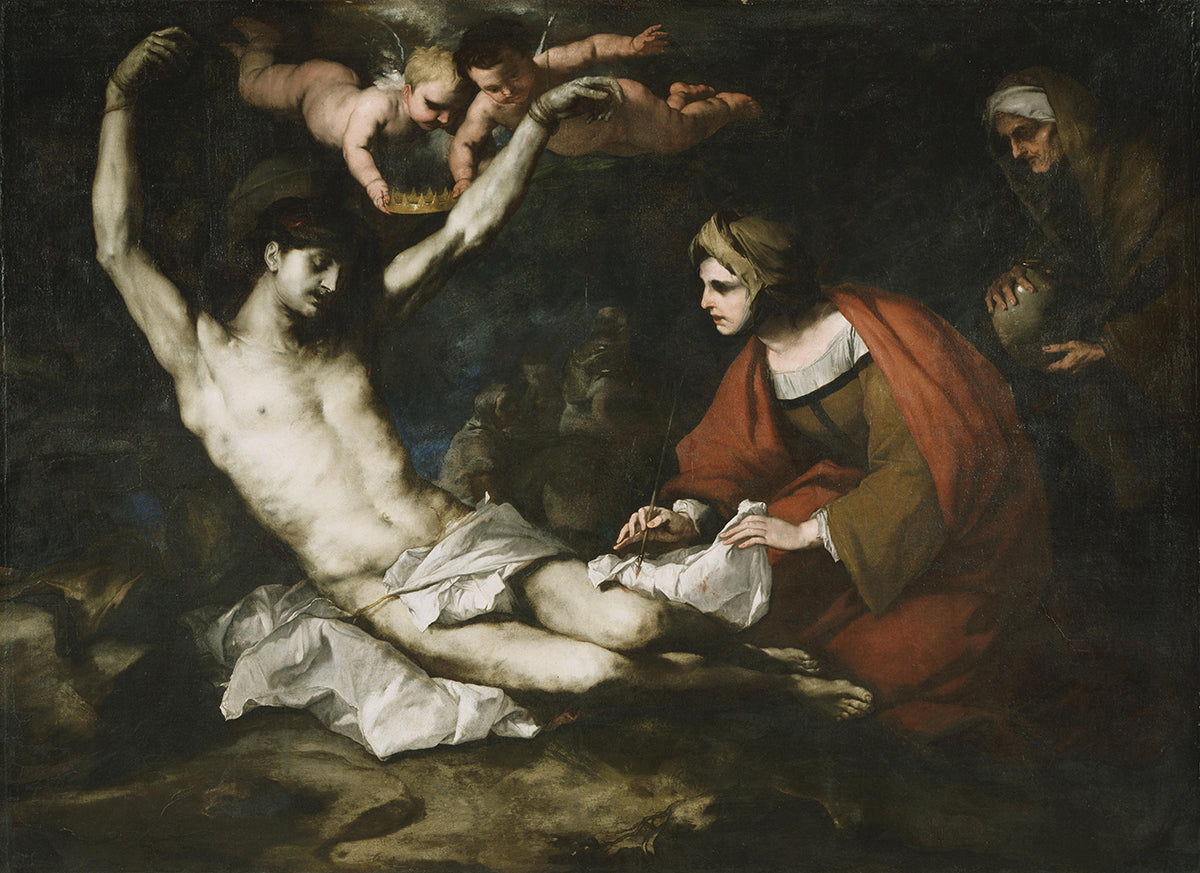 Realm Art V - The Art of in-body and out-of-bodily
Covering the origins of this practice in relation to shamanism, use of blindfolds, gags, sensory deprivation techniques, use of plugs and pegging, electrics and Violet wand ray, urethral sounds, mummification and wax play etc.
Watch video class: (1 hour, 30 mins)
Homework: To practice on subject if able utilising aspects of this Realm Art.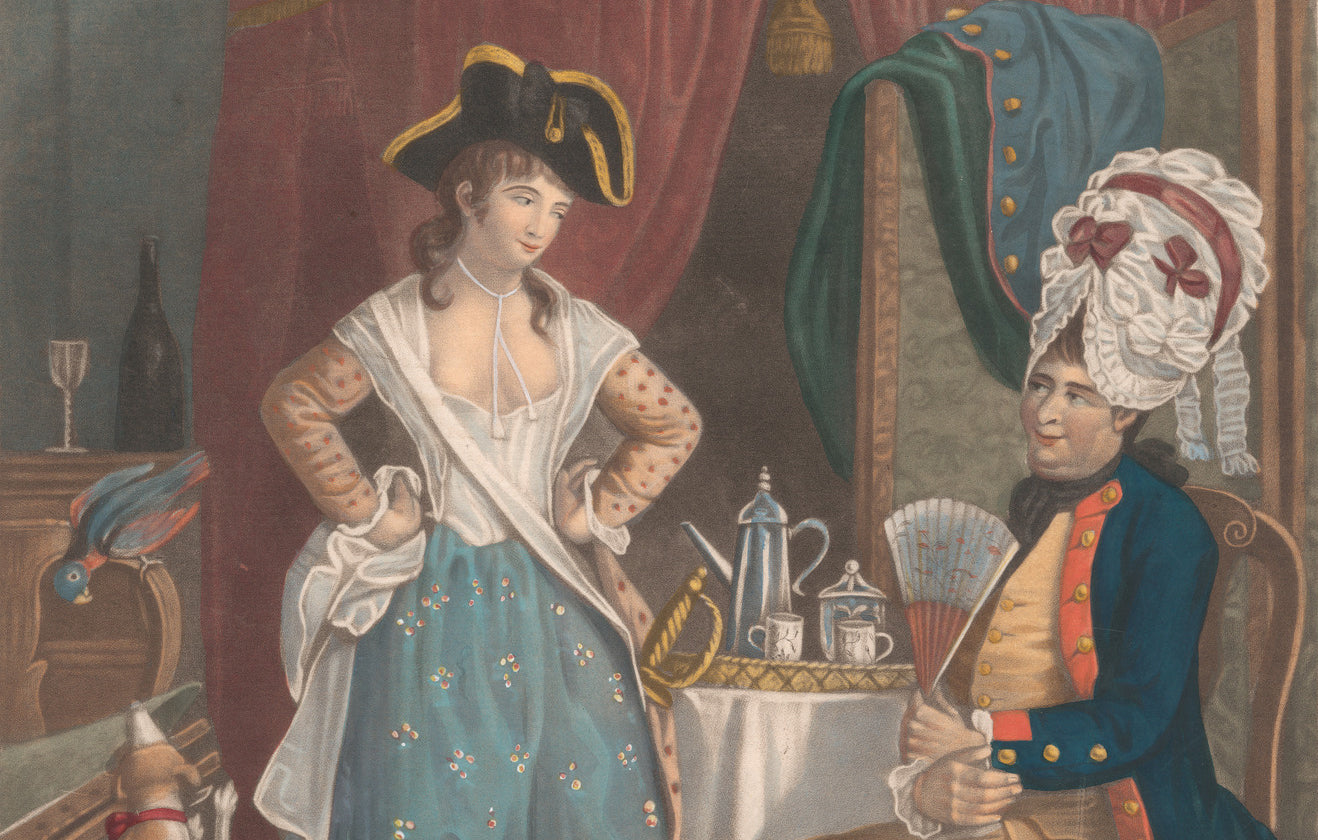 Realm Art VI - The Art of cross-dressing, transformation & subversion
Covering the use of cross-dressing from use of panties and stockings for eroticism and sensuality, through to those who desire androgyny as a creative soup escape from fixed gender roles such as rock stars often do, through to more comprehensive cross-dressing and gender transformation.
Watch video class - 1 hour, 32 mins
Homework: Practice within this realm as appropriate to individual psychology.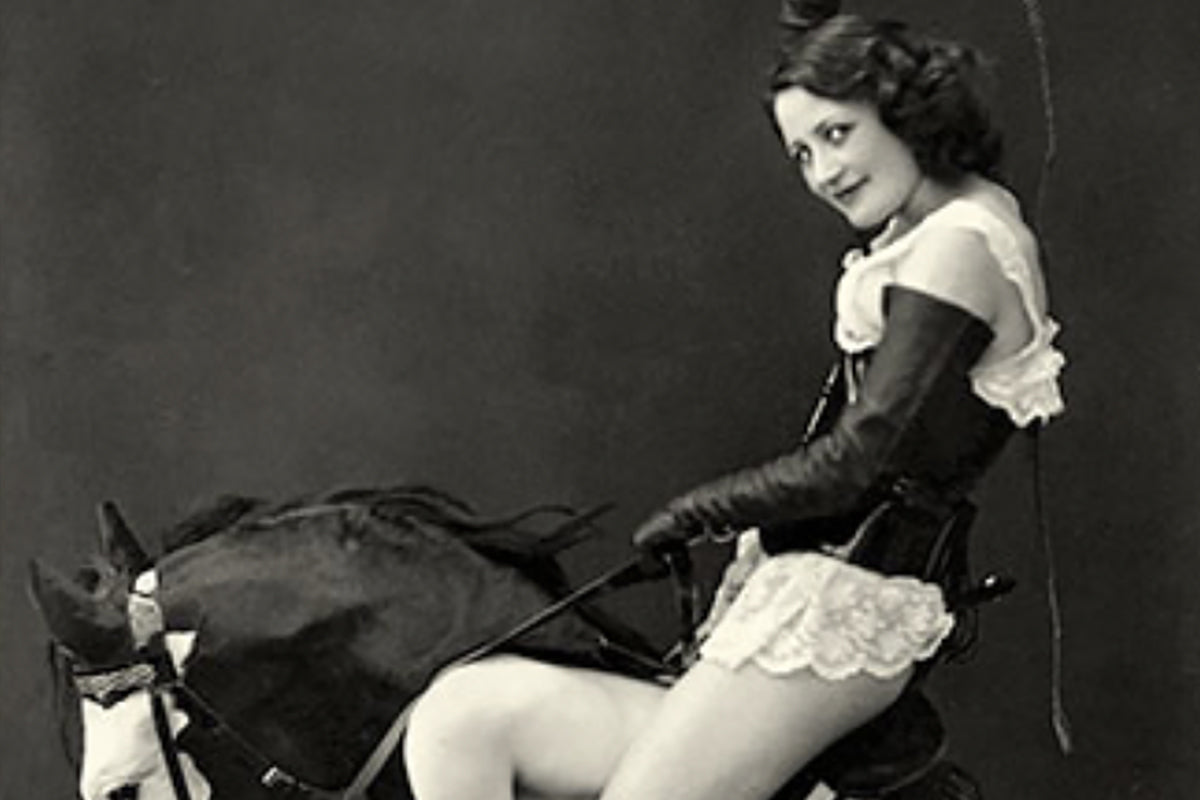 Realm Art VII - The Art of fetish & fantasy
Covering the process of fetish formation in pre-adolescence most typically by an experience which combines fear, arousal and taboo, and was found thrilling and chilling with awe involved, and wired a fetish for life. A discussion of most common fetishes - leather, latex, PVC, stiletto boots or heels, and feet, as well as more rare fetishes, and how to play with fetish and weave it into fantasy.
Watch video class - 1 hour, 22 mins
Homework: Tailor practice to individual fetishes and psychology.
Begin your journey with The Dominatrix Seven Realm Arts™ Certificate Course
Receive Anne O Nomis's Dominatrix Seven Realm Arts™ classes taught from her private education salon in Melbourne, supplemented with additional materials - to acquire the deep foundational knowledge of the Dominatrix across history, ritual, psychologies, and craft practices of the Seven Realm Arts™.
Regular price
£585.00 GBP
Regular price
Sale price
£585.00 GBP
Unit price
per
Sale
Sold out
Share
View full details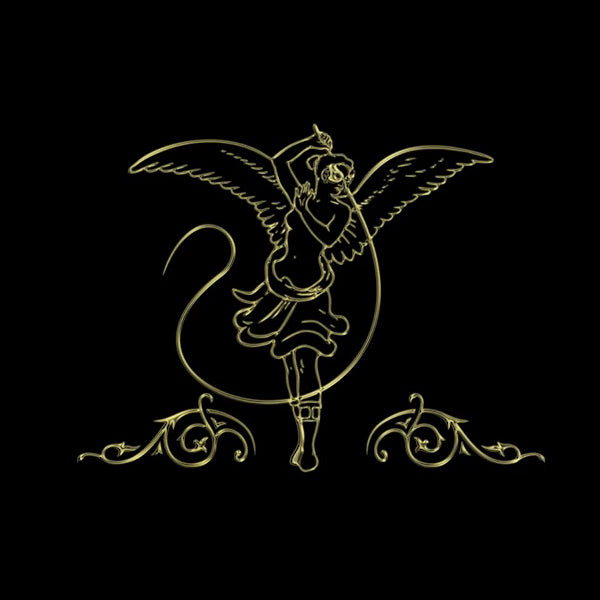 Testimonials
"Me and my husband are into lifestyle BDSM. I have been dominating him for number of years now, and before I've met him, I was a dominatrix as well. However, he came across Ms. Anne O Nomis - Seven Realm Arts class and I ended up signing in. All I can say, it was one of the best thing I have done ! Overall, I enjoyed the class very knowledgeable and professionally done! Strongly recommend!! There is no such a thing as enough knowledge, the more the better it is, especially in the BDSM world ! Ms. Anne O Nomis is brilliant in her punctuality, professionalism and easy to communicate with. If you are looking for becoming your best version of yourself in BDSM world, Seven Realm Arts is a must !!"

- Lady L

"Her years of international practical experience plus the thorough and historical research she has done shine through her teachings. Anne can not only reveal to you the hands on skills needed to safely and playfully embody the Dominatrix, but the psychological roots behind the desires the Dominatrix serves. She also highlights the ancient context of this role and its place within society, which lifts the veil on how necessary and sacred this practice really is. Her course The Seven Realm Arts is THE place to start if you are curious to embody power in the bedroom and beyond.".

– The Procuress

"Anne is a wonderful teacher who presents the material in a structured/academic yet approachable manner. It's clear that she has multi-faced real-life experience in the subjects covered and she's obviously invested serious thought into developing and delivering the course. Anne is an engaging speaker and I found all of the course materials (both core and supplemental) to be very informative. I even enjoyed learning about activities and interests for which I don't have a penchant. This course is well worth the investment of money and time necessary to be an active participant in your own learning. I can't wait to take another of Anne's courses!"

- Mistress Alejandra Leder

"Anne's Seven Realms Arts course was a privilege to be a part of. Her knowledge is extensive and so interesting. You can definitely tell that she loves what she does and enjoys sharing her experience with others. She was happy to answer any questions to ensure that we got what we needed out of the course. I look forward to doing more courses and workshops with Anne as I really love her teaching style and she makes us all feel like we can own our dominance in our individual ways".

– Mistress of Melbourne

"Anne is an engaging & generous teacher. As a bit of a newbie, I felt both challenged and held during the course - its depth and breadth has given me many pathways I can now choose to walk down, along with an awesome community I feel supported by! If you're thinking about taking this course, of course follow your truth, but I promise this teaching is second to none."

- Anonymous

"I cannot recommend Anne's courses highly enough. Not only have I gained a rich theoretical understanding that most Dommes only gain after many years of professional experience, but also the practical skills to implement this knowledge in both personal and professional play. My understanding of myself and my own desires is now much greater and I also feel much more confident in meeting the needs of my play partners. You could not hope for a more generous and passionate teacher, it is a delight to learn from Anne. Thank you!"

- Mistress Ondine
FAQs
Can I enrol as a male sub / switch / or partner of a Mistress?
In short - yes. Anne practices under a philosophy of "Large Heart, open mind" to all genders and sexualities. Anne just notes the Seven Realm Arts™ certificate course is informed by a Dominatrix tradition which has tended to be more FemDom orientated and for a largely male sub-identified clientele and which has influenced some aspects such as "CBT", and also for women stepping into Dominance coming head-to-head with gendered stigma and language which is discussed in the course. However Anne absolutely adores and welcomes diverse attendees including those who identify as non-binary, male-identified subs / slaves, etc. Anne notes that it must be understood that it is a predominantly FemDom course in terms of the knowledge tradition being taught having been derived from Dominatrix learning and practices. Anne specifically teaches around "Inanna's people" and discusses the people of the Goddess Inanna including people of gender non-binary and transgender, sexual submissives, and so forth.